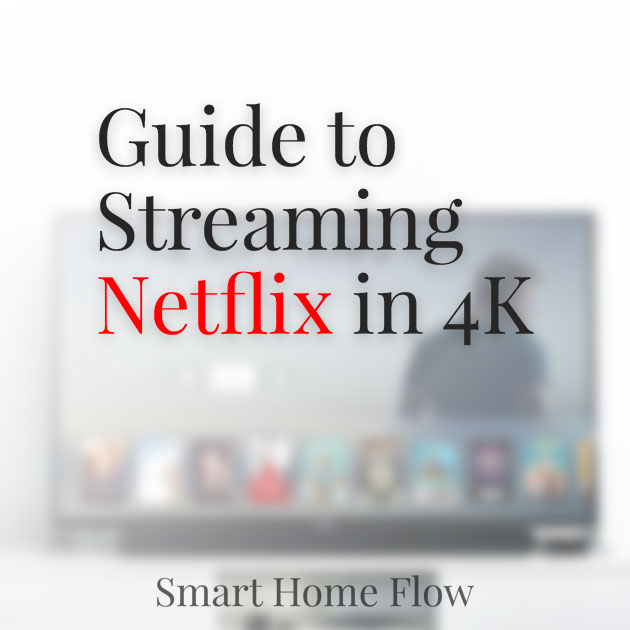 What is a shiny new 4K television without great 4K content! Well luckily Netflix has been building a large library of 4K content.
Here is our guide to streaming Netflix in 4K:
Netflix 4K Requirements
Here is a summary of the things you'll need to enjoy Netflix content in 4K.
The Netflix premium plan is required for 4K footage.
A 4K television is needed to watch the content (and must be HDMI 2.0 and HDCP 2.2 compliant).
An internet connection with at least a download speed of at least 25mbps.
If you have everything listed above all you need to do is set your streaming quality to Auto or High in Netflix.
Netflix 4K Streaming Plan
The first thing you'll need to enjoy Netflix in ultra high definition (4K) is their premium plan. The premium netflix plan includes all regular content and 4k content along with support for 4 device streaming at the same time.
If you're already a member you can easily change your Netflix plan. The premium plan from Netflix costs $13.99 as of writing this article.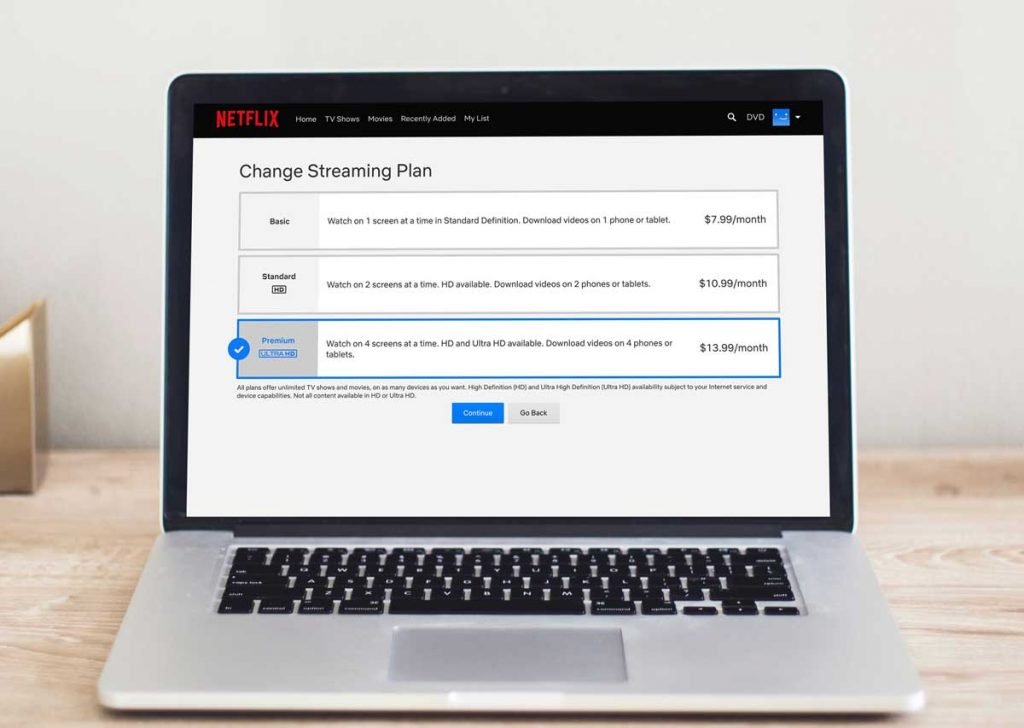 What TV is Compatible with Netflix 4K?
Obviously you'll need a 4K television to enjoy Netflix in 4K. Just about any modern 4K television will work for streaming UHD Netflix but if the TV is older and isn't HDMI 2.0 and HDCP 2.2 compliant it might not work for streaming.
Sale
You can find plenty of 4K televisions on Amazon, some only costing for a few hundred dollars.
Netflix 4K Internet Requirements
Netflix strongly recommends having internet access with at least the speed of 25mbps. The average speed of broadband in the United States is around 19mbps so your connection is most likely up to those standards. You can test your internet speed if you're on your home network with Speedtest.net.
How to Stream Netflix in 4K
Many 4K televisions have Netflix built in and will display 4K content correctly but most users will find a better experience using an external device like an Apple TV or Fire TV.
You can see an entire list of supported devices and televisions on Netflix's website. But below are some of the more popular devices.
How to Watch 4K Netflix on PC/Mac
Sadly the only way to watch Netflix in Ultra HD on a desktop/laptop is using Windows 10. So Mac users are out of luck unless they run Windows in a virtual machine. If you meet all of the internet requirements you'll want to install the HEVC video extension for Windows 10. After doing this 4K Netflix content should show up when using Microsoft edge browser.
How to Find 4K Netflix Content
The easiest way to find 4K content in Netflix is simply search "4K" or "UltraHD" in Netflix search. Some popular content that streams in 4K includes House of Cards, Orange is the New Black, Breaking Bad, Stranger Things, and a rotating selection of movies.
If everything is setup correctly you will now see "4K UltraHD" listed next to titles within Netflix.